Quick Tips from our Toyota of the Black Hills Service Department
Here's a tip on how to check your Toyota's oil from our service department at Toyota of the Black Hills.
Featured
Featured
Featured

The FT-1 concept is a living, breathing example of metal and magic rolled into one cohesive, lip-smattering mold, and if this is indeed the north star by which Toyota will guide its future designs, the future looks incredibly bright for Toyota fans.
Read This Article>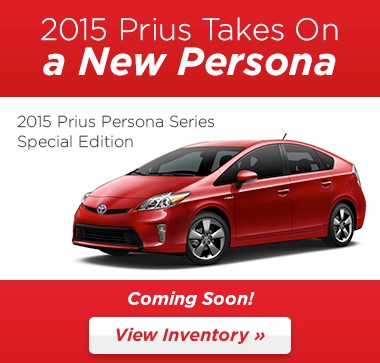 SAVE $4,500 off MSRP on a New 2014 Toyota Avalon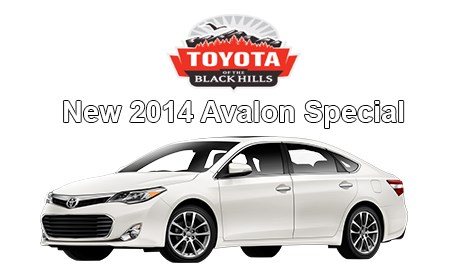 Get a great deal on a
New 2014 Avalon
! $3000 Toyota of the Black Hills Discount
 + $1500 TMS MFG Rebate
 Total Savings = $4500 off MSRP

As the smallest and least expensive model in Toyota's hybrid family, the 2014 Prius c proves that miserly fuel economy can be had at an incredibly attractive price.
Read This Article>

Saturday, Oct. 11, from 2 to 6 p.m
Participants can expect South Dakota game samples, local music, professional bass fisherman Hank Parker, the Mount Rushmore Mascots, local delicacies, South Dakota grown produce, cooking competitions, give-aways, outdoor sporting exhibits, vendors, and
more!
Read This Article>
A simple explanation of the relationship between your tires and your fuel economy
When you think of all the things that affect how much fuel your car uses, your tires may not sit at the top of the list. Most drivers assume that the way they drive has the biggest impact on fuel efficiency, but there are all sorts of variables that...
Read This Article>

Any questions? Ask your mechanic.
If you were to make a list of 100 things you wanted to do today, there's a good chance that "take your car in for a service appointment" is not on it. But why not? There's no need to waste time.
Read This Article>

Are you tired of the same old die-hard fall recipes that come around every year? There are ways to indulge in the tastes of the season without making the same pie over and over again.
Read This Article>
Subscribe Now!
Sign up today to receive your monthly newsletter.
Location
Location
Location
Driving Directions
Sales Dept. Hours
Mon-Fri: 8:00am-7:00pm
Sat: 8:00am-5:00pm
Sun: Closed
Service Dept. Hours
Mon-Thur: 7:00am-7:00pm
Fri: 7:00am-5:30pm
Sat: 8:00am-2:00pm
Sun: Closed

Special Price: $25,951
2012 Certified Camry XLE
- New reduced price: $25,951 - Retails at: $28,990. Toyota CERTIFIED - With a 12-month/12,000-mile Comprehensive Warranty, a 7-year/100,000-mile Limited Powertrain Warranty, 160-Point Quality Assurance Inspection plus one full year of Roadside Assistance.
Read This Article>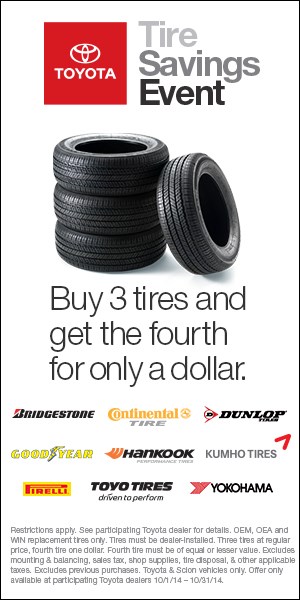 Get the most out of your vehicles with the Toyota Owners app
Locate dealer service offers
View and keep track of service history records
Store photos of your registration and insurance documents
Submit roadside assistance requests
Search Owner's Manuals, warranty information and scheduled maintenance guides
Understand what your dashboard is telling you see indicators associated with your vehicle
Read This Article>